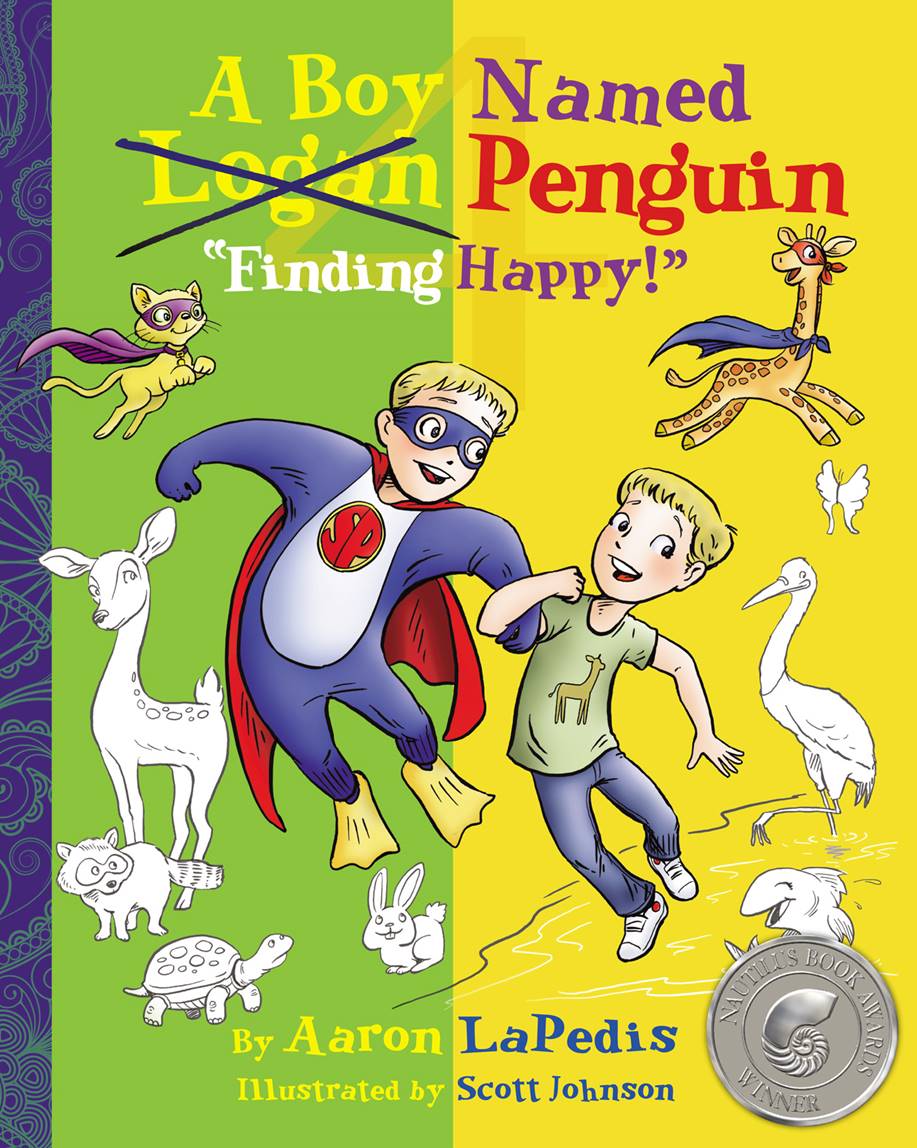 Super Penguin tackles his toughest challenge yet!
Finding Happy teaches about mental health and features a character who is experiencing depression. The book teaches that anyone can experience these types of illnesses and teaches how to reach out to parents, friends, or guardians for help.
Book Summary:
Join Super Penguin, Giraffey, and Meow Meow in book four of their award-winning series! Logan– also known as Super Penguin– is on his toughest and most important mission of all. A little boy named Nick is feeling the pressures of life and runs away while camping with his parents. Super Penguin needs to find Nick and then help him understand, through the love of his parents and his friends, how Finding Happy is just around the corner. This book tackles the tough topic of mental health, and seeks to teach readers that it's okay to feel sad sometimes– and that friends and family are always there to help them find happy again, no matter how hard it may seem.
As parents, our number one goal is to make sure our children are healthy and happy — and mental health is a big part of that. It's important to teach children how to cope when they are feeling low and to let them know they can always go to their grown-ups when they are not feeling well. Teaching these habits early on is the best way to make sure every child is on the course for a great future. This powerful book was made to be read over and over again. At the back of this book, there is a short list of questions that can be used to check in with your children and help spot signs that they may be struggling with their mental health.
Now Available to Order!
Age Range: 2-8 years
Grade Level: Kindergarten-4th grade
Hardcover: 32 pages
Publisher: Attila Publishing
Language: English
Recipient of Nautilus Silver Award 2019, CIPA EVVY 3rd Place 2020