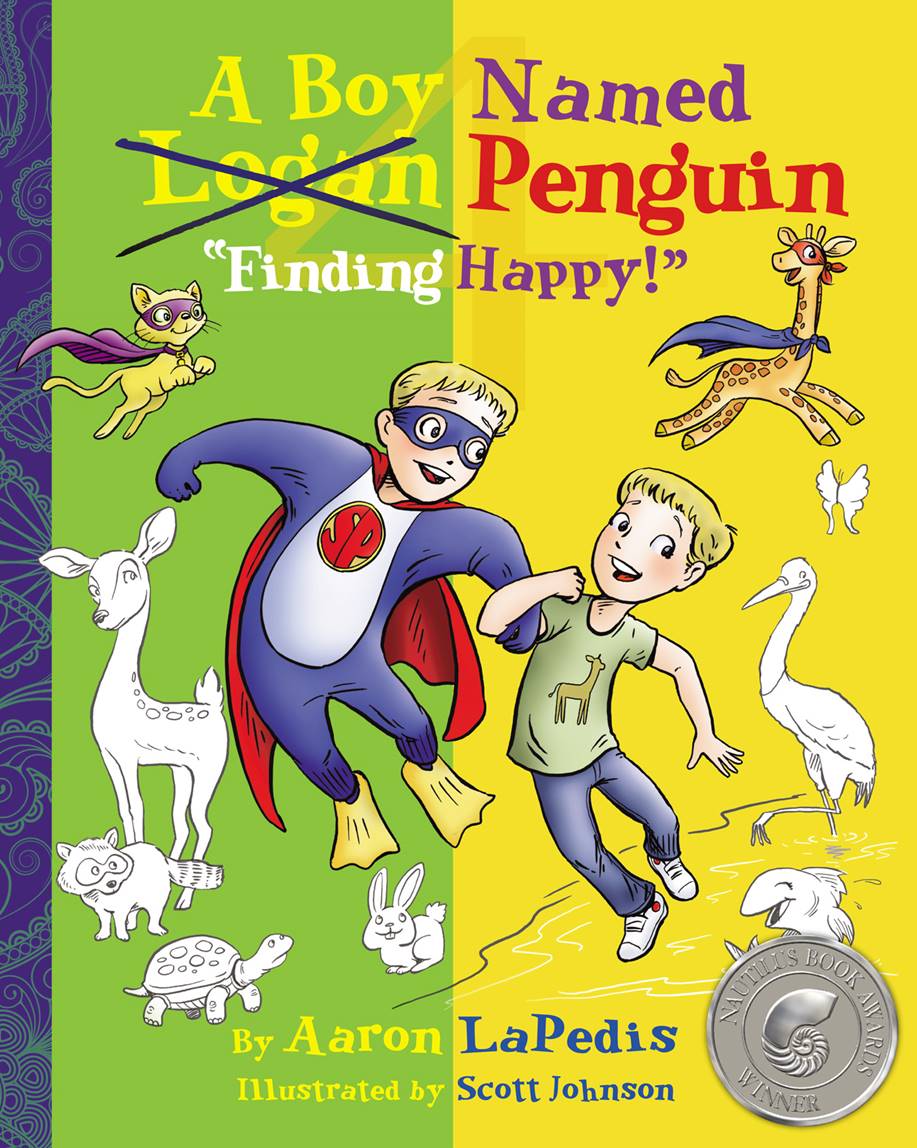 Super Penguin tackles his toughest challenge yet!
Join Super Penguin, Giraffey, and Meow Meow in book four of their award-winning series!
Logan– also known as Super Penguin– is on his toughest and most important mission of all. A little boy named Nick is feeling the pressures of life and runs away while camping with his parents. Super Penguin needs to find Nick and then help him understand, through the love of his parents and his friends, how Finding Happy is just around the corner. "A Boy Named Penguin: Finding Happy" tackles the tough topic of mental health, and seeks to teach readers that it's okay to feel sad sometimes– and that friends and family are always there to help find happy again, no matter how hard it may seem.
Now Available to Order!
Age Range: 2-8 years
Grade Level: Kindergarten-4th grade
Hardcover: 32 pages
Publisher: Attila Publishing
Language: English
Recipient of Nautilus Silver Award 2019, CIPA EVVY 3rd Place 2020